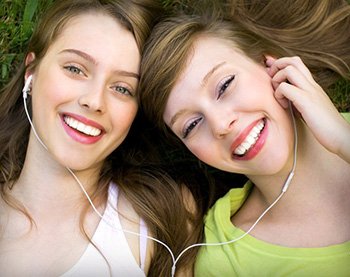 Sometimes a patient's tooth is so infected and damaged that the best way to take care of the tooth is to extract it. If you have a tooth that is severely decayed or damaged, Dr. Renu Michelsen, Orange, CA, dentist will treat you with the utmost care during your tooth extraction.
Tooth Extractions in Orange
Having a tooth pulled in Orange, CA, doesn't have to be stressful. We want your treatment to be as comfortable as possible and make sure you have a pain-free experience. Thanks to sedation and anesthetics, tooth extraction can be easy and painless. We also serve the Tustin area.
We may also recommend that you take an antibiotic to prevent infection.
Care After Tooth Removal
After your tooth is pulled, you will be asked to refrain from the following for a few days:
Smoking.
Drinking through straws.
Drinking soda.
Brushing or rinsing too hard.
Intense physical activity.
Tooth Extraction Services
Tooth Replacement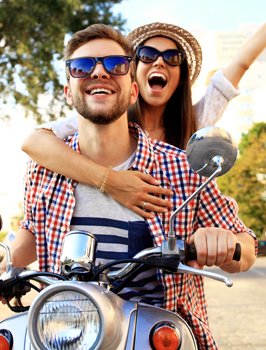 After your tooth extraction, we may talk to you about tooth replacement options. If you are concerned about the aesthetic of your teeth, Dr. Michelsen might recommend a dental bridge or a dental implant. Bridges fill the space between natural teeth using crowns, and dental implants are permanently placed in the jaw using titanium rods.
Wisdom Teeth Extraction
Wisdom teeth are often a cause of problems for our patients. Over time, the diet of human beings has become less harsh, and we no longer need an extra set of teeth. Instead of being useful, our wisdom teeth cause crowding, decay, and bite problems.
Many people choose to have all four wisdom teeth removed early on to avoid these problems. But if you have wisdom teeth that have come in and are now experiencing swelling, pain, or other discomforts, you may need an extraction. Wisdom teeth removal can provide just the relief you need.
Call our dentist in Orange today!
When you have teeth that are causing you pain or problems, call our office to schedule an appointment. We want you to feel better as soon as possible, and our team will serve you with a smile. Give us a call in Orange if you live in nearby Tustin, CA.
[testimonial_rotator id=1669]
[custom-related-posts title="Related Content"]