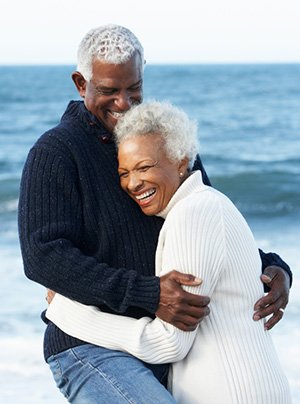 Restorative Dentistry in Orange
Do you need to replace missing teeth or repair a tooth that is cracked or broken? Our skilled Orange, CA, restorative dentistry team are ready to help you get back your confident smile.
Having a glowing smile can give you the confidence you need for any occasion, from a prospective business meeting to a first date. But a beautiful smile doesn't just mean enhancing your appearance, but your health, too. You won't want to smile if you're in pain, so we want to fix that too.
Restorative Dentistry Servives
We want your visit to Michelsen Dental to be relaxed. Our friendly staff will make your consultation appointment comfortable, with a cup of coffee if you need one. Your consultation is free! Orange dentist, Dr. Renu Michelsen, will examine your teeth and let you know how we can help.
Filling in the Gaps
If you have any missing teeth, your options include dental implants and bridges. Dental implants are a more permanent way of replacing a missing tooth, using titanium rods to anchor the replacement to your jawbone. Bridges use crowns to fill in the gap between teeth.
We've Got You Covered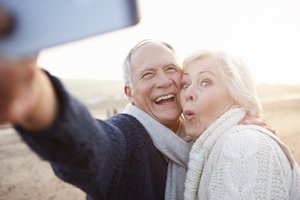 For a broken tooth, cracked tooth, or chipped tooth, we offer dental crowns, inlays, and onlays. Crowns are made from synthetic or porcelain materials and are designed to cover the entire tooth. Inlays and onlays are made from gold, ceramic, or porcelain, and are used to cover different areas of the tooth.
Getting Rid of Pain
We want to make sure your teeth are also pain-free. If you have an infection, talk to us right away about the needed treatment. Many infections need root canal treatment. With our skilled dental team, we can get rid of your pain and renew your tooth with a root canal and a new crown.
Smile With Confidence
If you need dentures, consider our implant-supported dentures to restore your smile. These dentures are held in place with the same technology used for dental implants. The difference is that the full denture is secured with several titanium rods.
Call our office today!
We want your smile to feel happy and healthy. If you are ready for a rejuvenated smile, call our office today for a free consultation! Give us a call if you live in Orange or nearby Tustin, CA!
[testimonial_rotator id=1669]
[custom-related-posts title="Related Content"]