Dental Implants in Orange
If you have a missing tooth that causes you anxiety or affects your self-confidence, consider getting dental implants in Orange, CA to fill the gap in your smile. The advanced technology of implants ensures a permanent, stable tooth replacement. The synthetic tooth will improve your appearance and will also restore your ability to chew and speak. Also serving Tustin.
Benefits of Dental Implants
The benefits of dental implants include: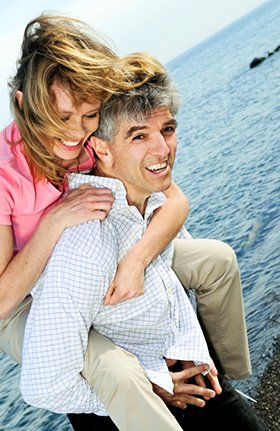 Improved appearance of your smile.
Increased self-esteem.
Added stability when eating.
More comfort than some alternatives.
Longer-lasting tooth replacements.
If you are wondering how teeth implants work, keep reading to find out about the process.
The Dental Implant Process:
Dental Implants consist of titanium rods surgically placed in the jawbone. The rods anchor the implant, acting as a new root for the tooth.
After the surgery, the bone and tissue around the implant need to regenerate and grow in order to stabilize the rod. Once the rod is bonded to the jaw, it's time for the replacement tooth to be placed. Dr. Renu Michelsen will create a crown customized to fit perfectly in your mouth.
We will make sure your tooth is the right color, shape, and size, so you can show off your stunning new smile without concern.
Types of Dental Implants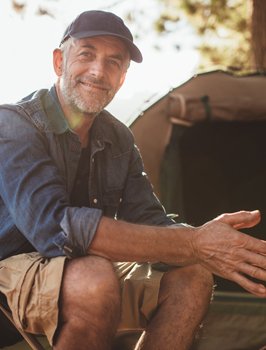 If you are a good candidate for dental implants, the entire procedure can be done in our office. Our office will help with the entire process, from diagnosing and planning to placement and restoration. We have a specialist that will come in to perform the surgical placement. When it comes to implant dentistry, we will do everything we can to help you feel relaxed and comfortable during your procedure.
Implant-Supported Dentures
We also provide dental implants for patients needing dentures. Implants get rid of any shifting or sliding you might experience with traditional dentures. One or several rods may be used to hold the dentures in place, allowing you to eat, speak, and smile without worrying about a denture that won't stay in place.
Nobel BioCare™ All-On-4®
One style of implant-supported denture is the All-on-4 structure. This is simply a method of placing four implant rods around the mouth in strategic locations. These will anchor the dentures effectively while keeping the number of implants to a minimum.
Immediate Implants
Immediate implants represent a revolution in dental implant technology. In the past, after an extraction, you would have waited at least six weeks before we could place your implant. Now, in some cases, we can perform the extraction and fit you with a dental implant at the same appointment.
Receiving an immediate implant provides you with a host of benefits. The first benefit is convenience. You won't have to have multiple appointments, and you won't have to wait for your implant. You'll also have a shorter recovery time after your surgery. Finally, the process allows us to more easily preserve your natural gum tissue.
Visit our Orange, CA, dentist today
If you have a missing tooth, call our dentist in Orange, CA, for a free consultation about dental implants. We will make sure your procedure runs as smoothly as possible so you can get back to your normal schedule. Your full, brilliant smile is just a few visits away! Also, give us a call is you live in nearby Tustin.
[testimonial_rotator id=1669]
[custom-related-posts title="Related Content"]