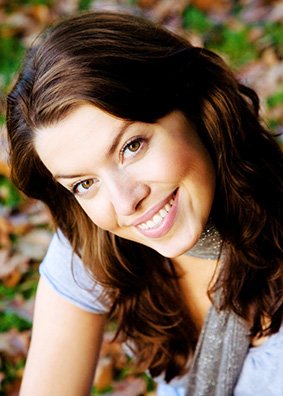 Porcelain Veneers in Orange
The function of porcelain veneers is to act as a permanent cover for flaws of the front teeth. After visiting our dentist in Orange the effect of veneers is instant and lasts for years. You will have a beautiful smile that can boost your self-confidence. Also serving visitors from nearby Tustin.
Benefits of Porcelain Veneers
Some of the benefits of porcelain veneers are:
No anesthesia required. Placing dental veneers is a painless and simple procedure.
Aesthetic appeal. Veneers can quickly repair teeth that are chipped, misaligned, or spaced far apart, leaving you with a stunning smile.
Natural effect. Your smile can look and feel natural with porcelain veneers.

Custom made for you. Your porcelain veneers are made especially for you and taken from a custom mold.
Durable and strong. We make our veneers from a strong material that won't put a dent in your lifestyle, so you can eat your favorite foods without worry.
Increased confidence. With a straighter and whiter smile, you can have the self-confidence you need to tackle everyday life.
Common Questions About Dental Veneers
What are porcelain veneers?
Porcelain veneers are a thin shell designed specifically to fit over your teeth. Some of the flaws we might repair with teeth veneers include misshapen teeth, chipped teeth, stained or discolored teeth, or teeth that have been worn down or that are unevenly spaced apart. Dr. Renu Michelsen will examine your teeth to make sure dental veneers are the best option for you.
What can I expect when having veneers placed?
At Michelsen Dental, we want your veneers to be as strong as possible. We will start by removing a thin layer of enamel from the surface of your teeth. We will then take an impression of your teeth and when your veneers are ready, the dentist will bond the dental veneers to your teeth with special cement.
Can I have my veneers ready in one day?
We have good news about our CEREC same-day veneers! Our CEREC machine will create custom teeth veneers while you wait. This high-tech equipment is precise and accurate so you can have a confident, beautiful smile in no time.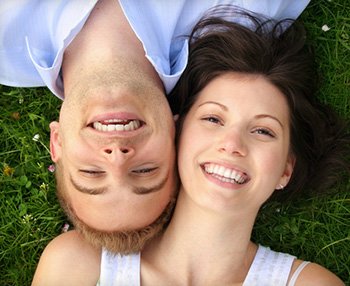 What do I need to do after my veneers are placed?
After porcelain veneers are placed, you won't need time to recover, allowing you to keep up with your schedule. But you should also take care of them the same way you would your natural teeth. Make sure to do the following:
Visit your dentist every six months for an exam and cleaning.
Brush and floss daily.
If you tend to grind your teeth at night, your dentist might suggest wearing a night-guard to protect both your veneers and your natural teeth.
Call today for dental veneers in Orange, CA!
Porcelain veneers instantly restore the aesthetic of your teeth. They are a convenient and beneficial option for patients with healthy teeth who need a simple renovation for small smile imperfections. Call our office today to talk to Dr. Michelsen, and we will help you decide if porcelain veneers are right for you.
[testimonial_rotator id=1669]
[custom-related-posts title="Related Content"]