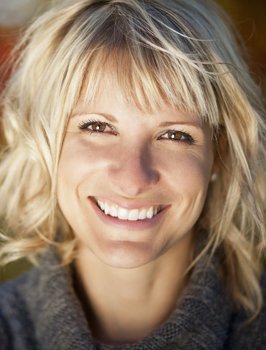 Lumineers Prepless Veneers in Orange
Lumineers are a reversible and convenient alternative to traditional porcelain veneers. Some patients avoid traditional veneers because of the prep-work required. The natural teeth lose a thin layer of enamel to make room for conventional veneers.
With Lumineers Prepless Veneers, removing enamel of the teeth is not necessary! During your first visit, our dentist in Orange, Dr. Renu Michelsen, will create a mold of your teeth and make sure your veneers are the right shade of white to match the rest of your teeth. Our office will send the order for your Lumineers to the production lab. Also serving Tustin.
When your Lumineers are created and sent back to our office, we will call you to schedule a return visit. During this visit, the dentist will first make sure your custom-made Lumineers fit your mouth in both size and color. Your prepless veneers are then fitted into place with no shots and no abrasive tooth work.
Like traditional veneers, the Lumineers are bonded to your natural teeth. Your Lumineers are designed to be extremely durable. The change is immediate, and you are ready to show off your stunning new smile!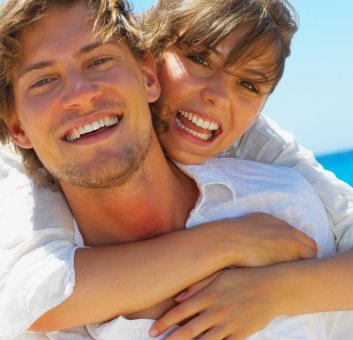 Unlike traditional veneers, Lumineers are reversible. Because there is no damage to your natural teeth, the veneers can be removed if necessary. This is because Lumineers are ultra-thin and translucent, eliminating the need to take any enamel off your teeth.
Lumineers are an ideal alternative for patients who want to avoid braces. The veneers are painless and instant, meaning you won't need to wait two years for straighter teeth. Veneers also cover tooth stains, discoloration, and misshapen teeth.
If you want an instant alternative to braces or teeth whitening, Lumineers Prepless Veneers may be the solution for you! Visit Michelsen Dental in Orange today for a consultation and to discover the advantages of Lumineers. You can have a winning smile in no time! Also serving Tustin.
[testimonial_rotator id=1669]
[custom-related-posts title="Related Content"]