Would you feel more confident with a straighter smile? With Invisalign ® clear aligners, you can have beautifully straight teeth up to two times faster than with traditional braces! The clear braces are convenient, comfortable, and essentially invisible.
Invisalign Clear Braces in Orange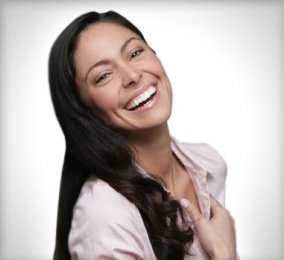 Clear braces have grown in popularity for the past twenty years. Our patients appreciate that the braces are clear and that their friends and family don't notice the aligners. Schedule your appointment for Invisalign clear braces in Orange, CA, today. Also serving Tustin.
Invisalign aligners are also continuously advancing with current technology, which means you get the most accurate, up-to-date results. Invisalign aligners are custom-made to fit your teeth.
How does Invisalign work?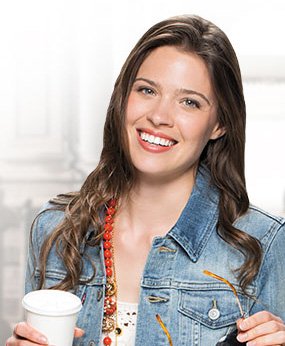 When you come into Michelsen Dental, the first thing we will do is take a digital scan of your smile. This scan is sent to a lab where the clear aligners are made specifically for you using SmartTrack technology.
When your aligners are finished and you come to our office, Dr. Michelsen will make sure they fit right before sending you home with your new clear braces. Your aligners will come in sets, and each set will be worn for about two weeks.
Patients should wear the aligners night and day, and take them out only when you eat, drink, or brush and floss. It is important to aim for 20 to 22 hours of wearing time every day. We will also have you come into our office every six to eight weeks to make sure your aligners are working properly.
Straight Teeth for Confidence
Imagine the confidence you can have with a straight, white smile! With the convenience and comfort of Invisalign, your stunning smile is just around the corner.
Call our dentist in Orange, CA, today!
Your life is demanding, and getting straight teeth shouldn't get in the way of your busy schedule. Invisalign ® is designed to fit your lifestyle, and we want to see you with a straight, confident smile! Call our office to schedule an appointment today. You can also visit us in Orange if you live in nearby Tustin.
[testimonial_rotator id=1669]
[custom-related-posts title="Related Content"]